Japan Construction Management Corporation has been set up by professional construction experts from Japan.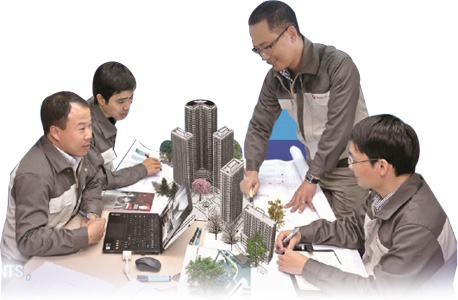 With the desire to expand construction activities in Asean region and professionally support Japanese enterprises to develop business in Asean, JCM Corporation has started set the first footsteps into Vietnam since 2010. At the same time, other Subsidiary of JCM Corporation was also expanded in Singapore, Thailand & Indonesia in 2011, Malaysia in 2012 and Cambodia, Lao in 2014 and Myamar in 2017.
Japan Construction Management J.S Company was established in Vietnam with 100% foreign-invested capital and officially came into operation on January 18, 2012 under the Investment License No. 011033001518 issued by Ha Noi People Committee. Company is now operating under the Enterprise Registration Certificate No. 0105782918 issued on January 18, 2012 and sixth amended on March 31, 2016 by Business Registration Office, Ha Noi City Department of Planning and Investment.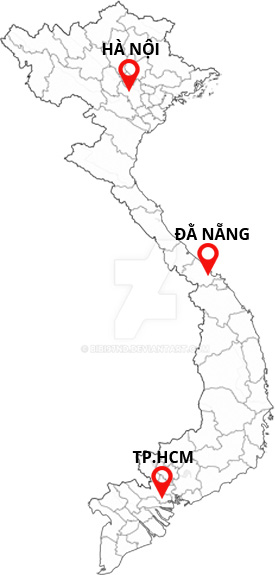 JCM  has it's own Head Office in Hanoi and it's branch office in Da Nang and Ho Chi Minh City.
JCM has been performing in all fields of construction activities as the roles of main contractor, construction consultant as well as management construction with remarkable projects both in civil and industrial sectors in Japan, Thailand, Indonesia, Malaysia, Vietnam, Lao, Myanmar…
In Vietnam, JCM has recorded great achievement, from the establishment date up to now. The company has successfully carried-out more than 50 big projects in both civil and industrial construction works over the country of Vietnam.
As a Group of professional construction experts, JCM operates based on the business philosophy: "Always make great efforts, with all the heart, provide and improve services to bring to customer absolute satisfaction ". 
The Board of Management and staff of JCM pledge that we always do the best for customer's 
comprehensive satisfaction on both the construction quality and harmonious aesthetic. 
We always continue to make utmost effort to further confirm our reputation as excellent high quality foreign contractor in Vietnam.