In the afternoon, August 30th 2017, at Vietnam-Singapore Industry Park (VSIP) in Bac Ninh, all items of Santomas 3 Factory Project in Bac Ninh were inspected for completion and handing-over to the Owner – Santomas Vietnam Jsc. Mr. Nguyen Duy Diep – Factory Manager of Santomas Vietnam Jsc. together with Mr. Jun Kawamuro – JCM General Director directly joined in the inspection and sign the last minute of acceptance and completion of the project.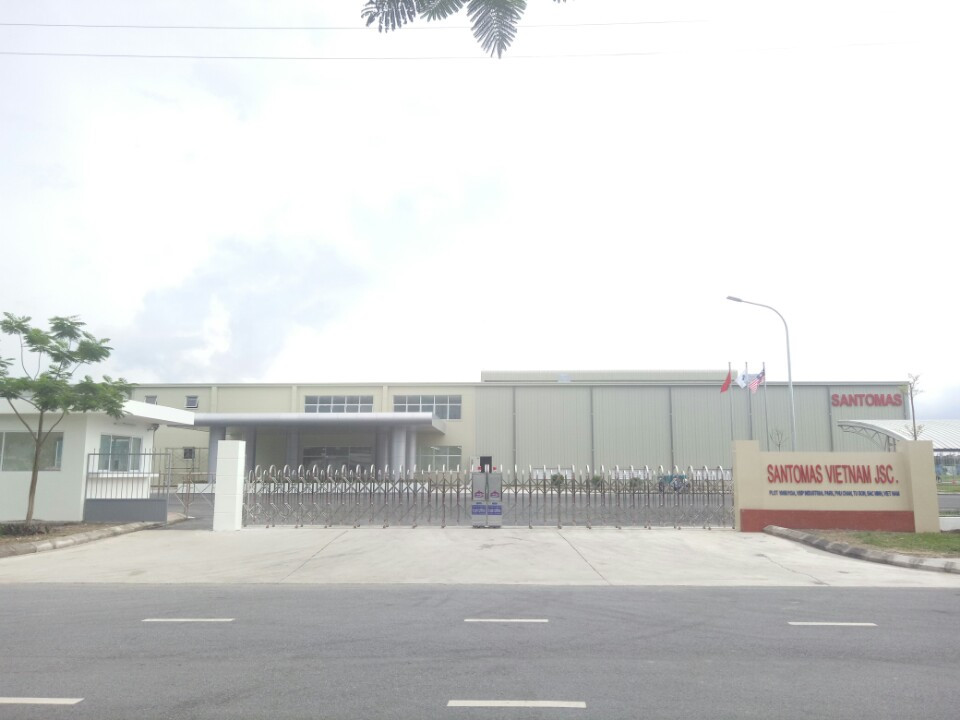 This is the third factory of Santomas Vietnam Jsc., following two factories in Thang Long I Industry Park (Dong Anh, Hanoi), making an important milestone in the development tracks of the corporation after nearly 15 years of operation in Vietnam. JCM was very proud to be selected and trusted for this moment creation.
By planning of 2018, the factory shall be expanded with phase 2 and phase 3.
(JCM)